Archaeology, Artifacts and Inscriptions
Items of special Interest: Egypt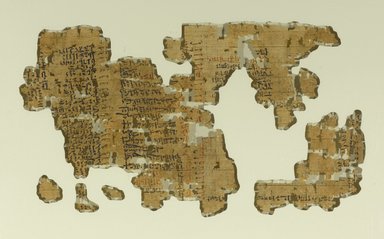 The Palatial Precinct at the Nile Branch (Area H) by Manfred Bietak

The Late Hyksos Period, Ph. D/2 (Str. e/2-f)
The Beginning of the New Kingdom, ph. D/1 (str. e/1)
The Palace District of the Tuthmoside Period, Ph. C3-2 (Str. d-c)
The Minoan Wall-Paintings
A hiatus, the fortress of Horemheb and Ramesside cemeteries
Books & Publications
Recommended Reading: Non-fiction.
Addition resources:
Business
See Finance and Economics
Computers and Computer Services
Artkishok Interactive Visual News, Video, Interactive, Maps & Motion Graphics. Producing a graphics service for news media publishers. Visit Site
Data Conversion Resource, Inc. We make data work for you!
MapsNews Creates info Graphics Maps, Military and Political events. They are in JPEG formats, FLC videos and FLASH SWF files. You can download HTML 5.0 (Adobe Flash Files). Visit Site
Darwinism 4> Dead Sea Scrolls Diet the Alchemy of Wellness There is no greater vehicle for transformation, -both personal and global, than the food we choose to eat. Education Finance and Economics Libraries and Archives Intelligence Reports Museums News & News Services
Organizations: Civic, Public
Public Policy Research Organizations
Center for Security Policy, Washington, DC Mission of the Center for Security Policy: To identify challenges and opportunities likely to affect American security, broadly defined, and to act promptly and creatively to ensure that they are the subject of focused national examination and effective action.

Jerusalem Center for Public Affairs The Jerusalem Center for Public Affairs is a leading independent research institute specializing in public diplomacy and foreign policy. Founded in 1976, the Center has produced hundreds of studies and initiatives by leading experts on a wide range of strategic topics. Dr. Dore Gold, Israelís former ambassador to the UN, has headed the Jerusalem Center since 2000. The Institute for Contemporary Affairs (ICA) Founded by the Jerusalem Center for Public Affairs jointly with the Wechsler Family Foundation in 2001. The Institute provides a forum for discussion of Israel's strategic, diplomatic, legal and national security challenges. The Director of ICA is Ambassador Alan Baker, Adv., former Ambassador to Canada and former Legal Adviser to the Israeli Foreign Ministry. The Institute provides briefings, publications and up-to-date analyses and information for the foreign diplomatic corps and media representatives based in Israel as well as policy makers and public opinion shapers worldwide.
Search Engines - Private
Terroism
| | |
| --- | --- |
| TORAH & TANAKH | Translation Services |